Recent News
The March HOA meeting will be at 7:30 PM at 2030 Pieris Ct.
COX Communications will be performing repair work on public storm drainage pipe located in front of two residential units at 2050 Gallows Tree Ct and 2051 Gallows Tree Ct. Work is scheduled to begin on December 20, 2016, barring unforeseen weather conditions. During repair hours, it will be necessary to close intersection between Gallows Tree Ct and Gallows Tree Ln, sidewalk adjacent to excavation area, and turnaround at the end of Gallows Tree Ln for mobilization purposes. Except for special circumstances, normal work hours will be between 7:30 am and 5:00 pm Monday through Friday.
The intersection will be re-opened on the same day upon putting a cold patch on top of the exposed area. However, the intersection will be closed again on another date when re-pavement is finalized.
The Fairfax County Public Works representative will be on site during work hours. If you have any problems, please contact Tatiana Baranova at 703-877-2865 (Office) or 571-229-6159 (Field Mobile). If cannot be reached, please call Maintenance and Storm water Management Customer Service at 703-877-2800.
We will appreciate your patience during utility repair work hours and will attempt to minimize the inconvenience.
Republic Services of Northern Virginia – Holiday Schedule
THANKSGIVING – Thursday, November 24, 2016
Residential Service for trash will resume on the next regularly scheduled day for the twice per week customers. Residential Service for trash once per week customers will be serviced on Saturday, November 26, 2016.
All Residential Recycling customers scheduled for Thursday will be serviced on Saturday, November 26, 2016.
CHRISTMAS – Friday, December 25, 2016
Service will not be affected by the Christmas Holiday.
NEW YEAR – Thursday, January 1, 2016
Service will not be affected by the New Year's Holiday
Christmas Trees will be serviced during the 1st two weeks in January on your community's designated yard waste service day.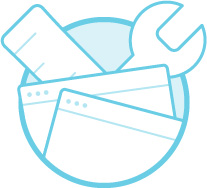 ARC Forms
Get your Architectural Review Committee (ARC) forms here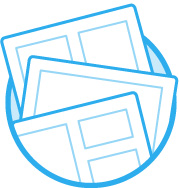 Colors
HOA Approved Colors